Works for tax
We contribute to the improvement of living conditions and access to services for the populations in our area of influence, through the promotion of the joint work of the national, regional and local government to speed up the execution of public investment projects.
PETROPERÚ has been promoted by its own initiative for water and sanitation projects, in coordination with the Ministry of Housing, Construction and Sanitation and the District Municipality of Morona.
12 public investment projects for the benefit of 16 localities.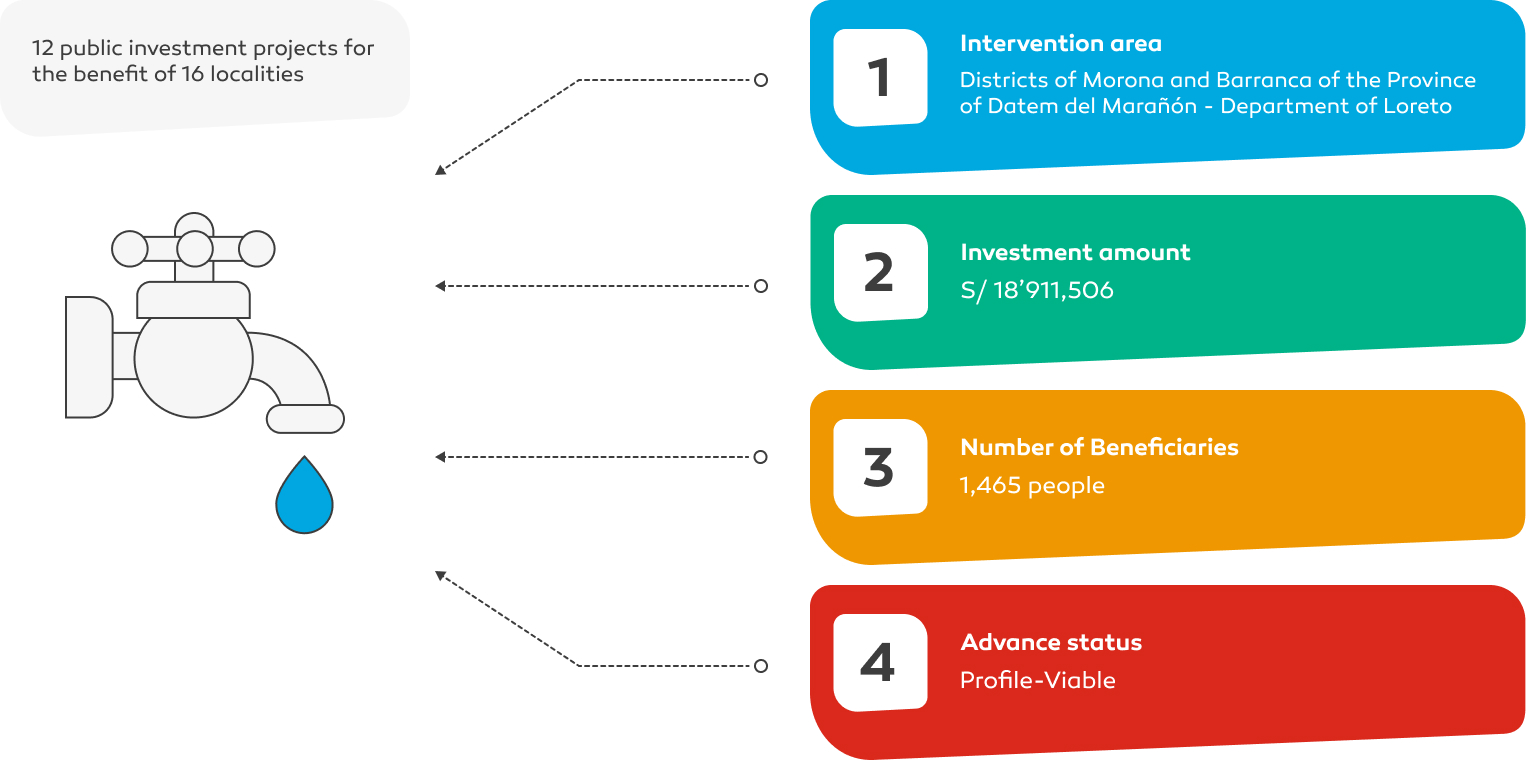 ALOXI MEMBERSHIP
As of July 2020, PETROPERÚ is part of the Alliance for Work for Taxes – ALOXI and is a member of its Board of Directors. ALOXI is a non-profit association made up of socially responsible companies that seek to improve people's quality of life by financing reliable and efficient works through the Works for Taxes mechanism. The ALOXI member companies, during 2019, awarded 16 projects in the order of S/ 473.95 million soles.