Corporate management model QHSSE
Scope: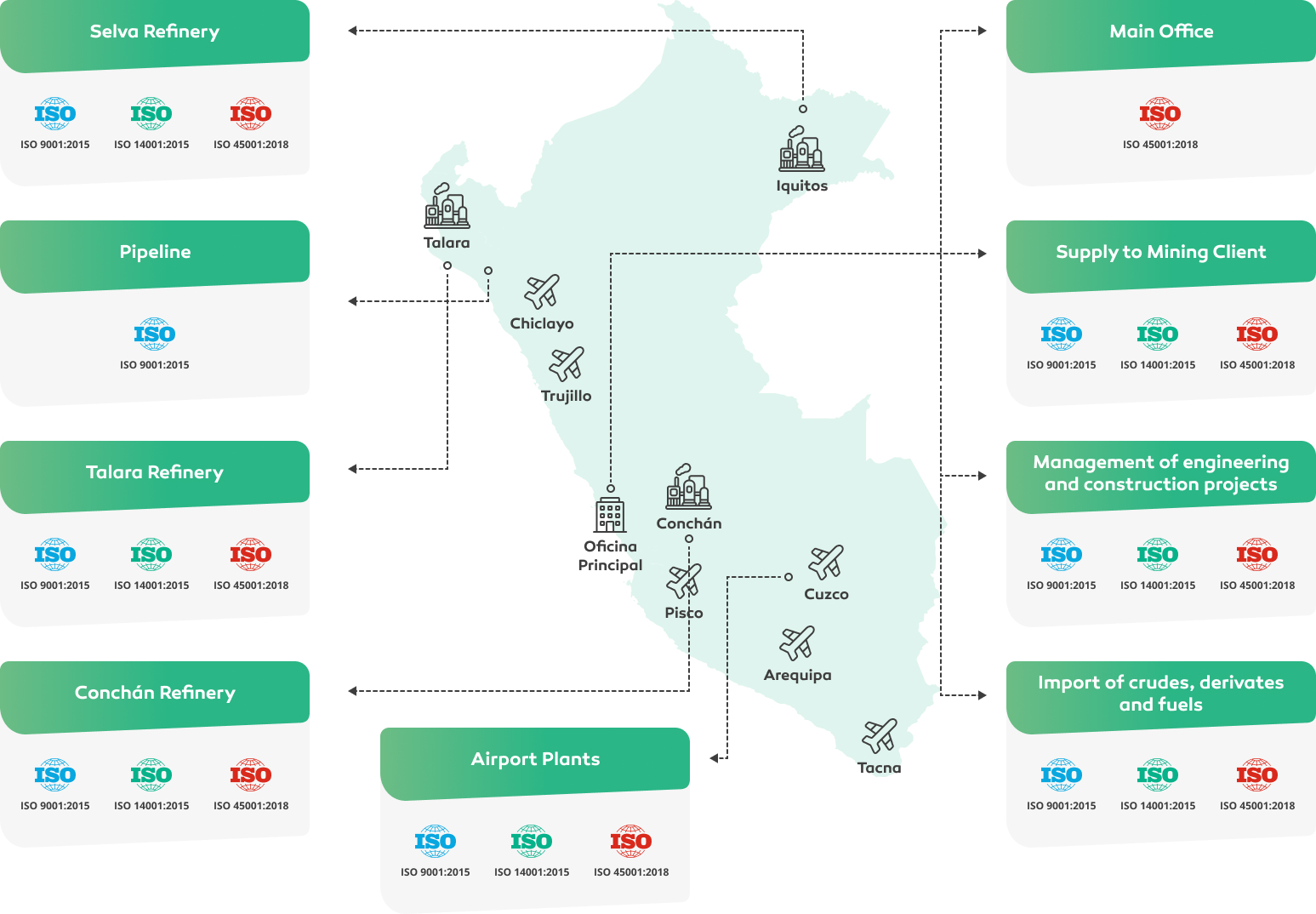 The QHSSE Corporate Management Model is the tool that allows us to corporately manage the protection of the environment, the prevention of accidents and the deterioration of health at work and the satisfaction of the needs of our clients.
Benefits:
We managed to standardize, simplify, optimize and enhance in a simple and visible way the efficiency and effectiveness of all our operational and administrative processes.
Take advantage of existing synergies avoiding unnecessary duplication of functions, responsibilities, documents and resources, reducing efforts, time and budget for implementation and maintenance.
The number of documents has been significantly reduced on average up to 82% at the manual level and 64% at the procedure level.
In terms of standardization of planning criteria, organization and optimization of time and resources assigned to the internal audit process, as well as in the maintenance of the certifications that have been optimized from 3 to 17 certifications.
It has been possible to improve the global vision of integrated management and enhance our performance.
We have the best planning, risk management and decision-making tool, as well as a powerful means of communication and interaction with our stakeholders, which offers us competitive advantages.