Public infrastructure
We contribute to the improvement of living conditions and access to services for the populations in our area of influence, through the promotion of the joint work of the national, regional and local government to speed up the execution of public investment projects.
Most important ones we can mention:
Financing of technical-legal expertise of pre-existing works in 06 locations of the ONP: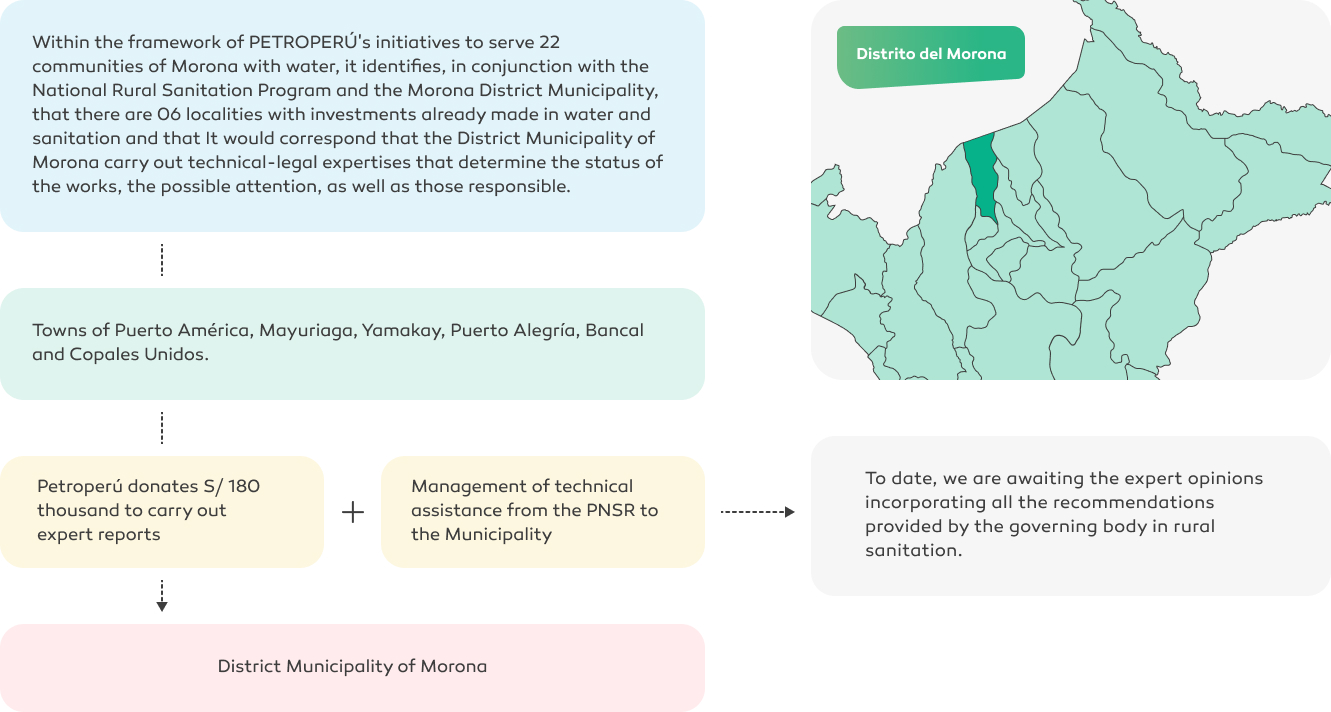 Rehabilitation of the existing concrete runway in Jr. Argentina – Ilo – Moquegua, one of the most important avenues of Ilo, carried out in compliance with the commitments assumed in the Dialogue Table of this province and which included the paving of more than 300 meters of road, as well as the signaling and placement of water breakers.
Main on-going projects:
Sprinkler irrigation system in Ninacaca.
Improvement of the access roads of Urb. Sudamérica
Rehabilitation of the road between the Víctor Raúl bridge and the AH Jesús María of the North Cone in the city of Talara.
Rehabilitation of the northern cone of Talara: In coordination with the Regional Government of Piura, the Provincial Municipality of Talara and the neighborhood leaders of the northern cone of the city of Talara, 1.7 km of such an important Talara road has been rehabilitated. It is in process to continue with the execution of Stage II. This initiative will make it possible to regain walkability to the San Pedro, Las Peñitas and Lobitos beaches, having an impact on the activation of tourism in the city.