Human rights
We have a Social Management Policy that adheres to the Global Compact and the Universal Declaration of Human Rights, in which we reaffirm our commitment to eradicating all forms of discrimination in the hiring of collaborators, suppliers and contractors. Likewise, the PETROPERÚ Integrity Code guides us in continuing to ensure respect for Human Rights in all the Company's activities.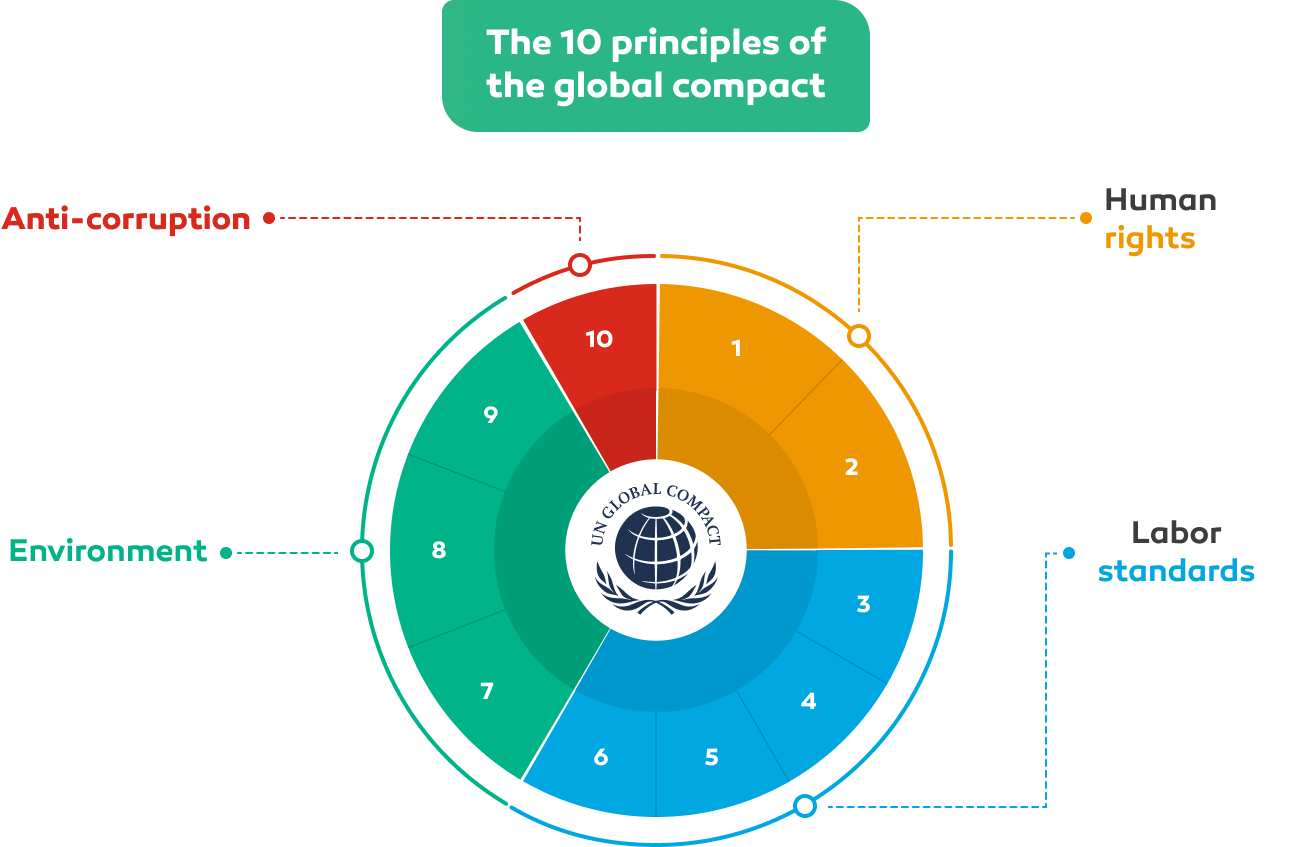 That is why, during 2018 and 2019, PETROPERÚ carried out the Corporate Diagnosis of Human Rights Risks and Impacts – DUE DILIGENCE, for the North Peruvian Pipeline, having as the main result:
Preparation of an Action Plan that allows addressing the risks of human rights violations in a preventive manner.
Incorporation of risk assessment in human rights as part of the risk assessment processes at the corporate level in the different dependencies of the Company.
Likewise, during 2020 the training program on voluntary principles and human rights was carried out, developed in order to strengthen the capacities of the contractor (external) and internal personnel involved in the protection of our operations. Results: 76 people trained (28 people from PNP, 15 security contractors and 33 internal participants from the QHSSE, Legal and Social units).
CHILD LABOR: ZERO TOLERANCE
We reject all forms of child labor and forced labor, a commitment that is manifested in our Social Management Policy and in the various controls for hiring local labor, which prohibits this practice, both within our organization and our contractors and subcontractors. .
INCLUSION OF HR CLAUSES IN CONTRACTS WITH SUPPLIERS
The contracting process includes human rights clauses that must be complied with by the supplier that contracts with PETROPERÚ , which are supervised by the operational areas, and permanent supervision is carried out from the Social Management Area in order to identify any risk of violation of human rights in labor matters.